Canberra Gay and Lesbian Qwire is celebrating 25 fabulous years
with another great concert, Taking Flight.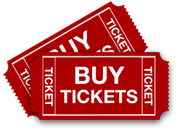 Taking Flight celebrates the strength of our community. Taking inspiration from the
likes of Concita Wurst, Maya Angelou, Sia and even Disney, Qwire's 25th anniversary concert
reminds people of all genders, orientations and expressions that they can look forward
with pride to the future they dream of.

There will be two performances during Canberra's SpringOut Pride Festival:

Saturday 17 November 7:00pm
Sunday 18 November 4:00pm
at The Q

Qwire is proud to be providing Auslan interpretation at the Saturday 17 November concert.
A T Loop is also available. Bookings for those who wish to take full advantage of this service should be
made with the Qwire Convenor, Dave Worner, via
convenor@canberraqwire.org.au
.
Once again, Northside Community Service is providing transport assistance for those who might
otherwise be unable to get to the concert. Bookings can be
made on 0456 435 203.
Qwire is proudly sponsored by Northside Community Service