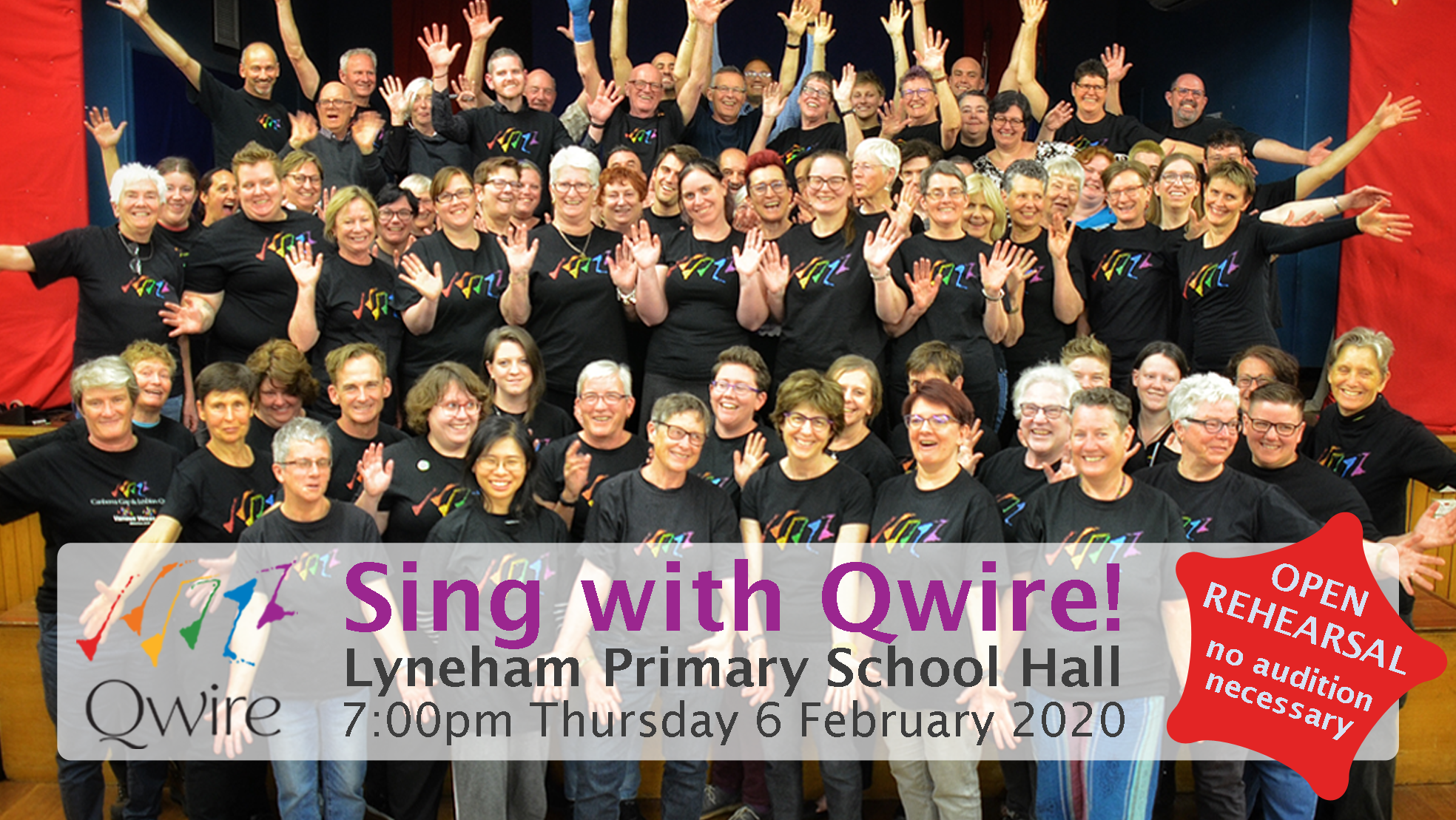 Open Rehearsal coming up!

You want to try singing in a choir but don't know where to start?
You want to join Qwire, and again don't know where to start?

Come sing with us!

The only requirement is you want to sing.
No audition required.
Learn some new songs and make some new friends.

7 pm Thursday 6 February 2020
Lyneham Primary School Hall

We will start singing at 7 pm, so please arrive around 6.45
so we have time to get you settled in.

Entrance to the school hall is on Hall Street behind Lyneham Shops.

If you have any questions at all please send us a message.
Hope to see you there!